Our Suppliers

Since 1996 Carmanah has been engineering some of the most innovative solar LED lighting technology on the market. Delivering tough, reliable solutions that are deployed in mission-critical applications around the world, Carmanah solar technology is trusted by some of the most demanding customers in the world. The US Coast Guard, NASA, international military organizations and municipalities around the world have chosen Carmanah solar technology for their operations.
we put solar to work™
​

Dialight defines the current state of LED lighting technology with continuous innovations in light output, efficacy and reliability for our complete line of high-specification lighting fixtures specifically designed for industrial, commercial, hazardous location, transportation & public infrastructure applications. These results are directly related to our ongoing commitment to advancing solid-state lighting products that vastly reduce maintenance, improve safety, ease disposal, and are more environmentally friendly - thereby helping to reduce CO2 emissions, the dominant GHG contributor to global warming.
With our high-specification range of products we are uniquely positioned for a number of long-term global growth trends, many of which are driven by government regulations and environmental initiatives. These include the current global infrastructure build-out, and the need for improvements to the efficiency, reliability and productivity of the electrical grid. Dialight plc is headquartered in the UK and operated out of the USA with offices in the USA, UK, Denmark, Germany and Mexico.
Dialight's mission is to bring the value of solid state light to customers from a broad range of industries and markets. Applications will be in Indication, Signaling and Illumination using both monochromatic and white devices.
In order to fulfill this mission, it is necessary to understand the Customer's particular needs from the standpoint of performance, reliability, safety, longevity and cost .Dialight will employ not only its understanding of LED technology, but also its expertise in Thermal Management, Optics Engineering, Electronics and Electrical Engineering, and Mechanical Packaging.
In order to fulfill its customer's needs, Dialight shall employ Quality Management techniques in the Design, Pre-production and Production phases of bringing a product to market in order to ensure that its products, either custom or standard, perform as its customers expect.
It is only in the fulfillment of our customer's expectations that we will be satisfied in our own performance.
​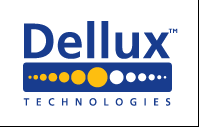 ​
Anyone can package LEDs in a box and claim to offer a lighting solution, but cannot guarantee consistent light and expected life.
Dellux Technologies Inc., a private company with headquarters in Quebec, Canada, develops and commercializes innovative LED degradation management technologies providing energy-efficient lighting solutions. These innovative lighting solutions are designed for industrial and commercial applications such as street, roadway tunnel, railway tunnel, subway tunnel, architectural, indoor parking and mine.
Dellux lighting solutions incorporate our patented unique LED Degradation Compensation technology, which maintains the required lighting level for a minimum of 15 years.
Dellux lighting system challenges common standards in the industry. Entirely monitored by a remote computer that can diagnostic the whole network unit by unit through a single website interface, the new technology allows up to 80% additional energy savings compared to conventional LED in a box products.
For several years now Dellux lighting system has been marketed in Europe with installations in Germany (longest LED tunnel in Europe), Norway, Austria, Italy and Mexico. The Company completed the implementation of the world's first LED intelligent lighting system in the Atwater tunnel in Montreal in 2004.
​
The key to Dellux's success lies in:
A dynamic and cohesive team of engineers and skilled technicians committed to providing customers with effective solutions and the highest quality products at the most affordable price;

A customer-driven approach to doing business: that means looking at problems from the customer's perspective and using the latest technology to design flexible solutions that can be tailored to each customer's particular requirements, not only for the present but for years to come;

A commitment to constant innovation through R&D and to manufacturing all products in keeping with the most demanding standards of quality.



Zelisko signalling systems are in operation on many major road and rail connections worldwide and contribute to more safety and security for all participants on road and railway traffic.Signalling Systems combines the latest state of the art technology with decades of experience in safety and signalling.
​
Engine drivers can fully rely on our processor based level crossing protection system as well as on our rail signals in LED technology.
Zelisko variable message signs indicate speed limits, warn car drivers of traffic jams ahead and therefore ameliorate the traffic flow.
​
A major point of Zelisko's success is offering customized solutions, technical assistance and support and not just products.
​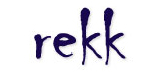 Shelter manufactor new type of youth shelter design. As an option these shelters can be integrated with SOLAR LED safety lighting unit is installed securely as an integral part of the structure.
​
Clear moonlight is rated as 1 LUX. Each C™ SOLAR safety light unit contains 24 LEDs (Light Emitting Diodes) that generate more than 22 LUX at seat level and have an operating life in excess of 50,000 hours.